3 Tips to Getting a Free Background Check in Canada
If you're obtaining a complimentary background examination in Canada, it's likely because you're seeking employment, looking for a volunteer opportunity, or applying for a visa.
A Canadian business may conduct pre-employment screenings to validate the credibility of the references you've provided, ensure the accuracy of your education and work experience, and identify any criminal convictions.
On the other hand, the government performs an immigration assessment to verify your name, date of birth, and country of origin for visa or citizenship applications in Canada.
Before you explore comprehensive screenings, you may want to know how to navigate the process smoothly and effortlessly.
Today, we'll take a look at how you can obtain a complimentary criminal record check so you'll be prepared with a complete understanding of all the relevant information.

Tip 1: Know What Information to Look For
First, get to know exactly what an interested party may find when they perform a background check. This way, you'll be ready to clarify anything on your record.
So, what does a Canadian background check entail?
Criminal background check — displays your criminal record

Credit reports check — determines whether you're experiencing financial distress, which may be a red flag for certain jobs

Medical records check — determines if you're fit enough to work in the position you're applying for

Driving records check — indicates any driving offences

Education history check — confirms your competency and accuracy of your resume

Work history check —  assesses credibility

Military records check — may qualify you for special benefits by some employers

Sexual offender registry check — displays any relevant convictions, which may be a red flag (particularly if you're applying for a position in the vulnerable sector)

Identity verification — confirms your personal information and nationality
Employers and the government of Canada use paid platforms like Instant Record Check and the RCMP database to conduct thorough checks, specifically looking into your criminal background.
However, the information you will find when you perform a free Canadian background check on yourself is limited to:
Credit history

Education history

Work history
Tip 2: Know What Platforms You Should Use to Get a Free Background Check
There are various platforms you can use to carry out a free background check in Canada, including:
Google

Social media

Credit bureaus
Personal Information Background Check
Google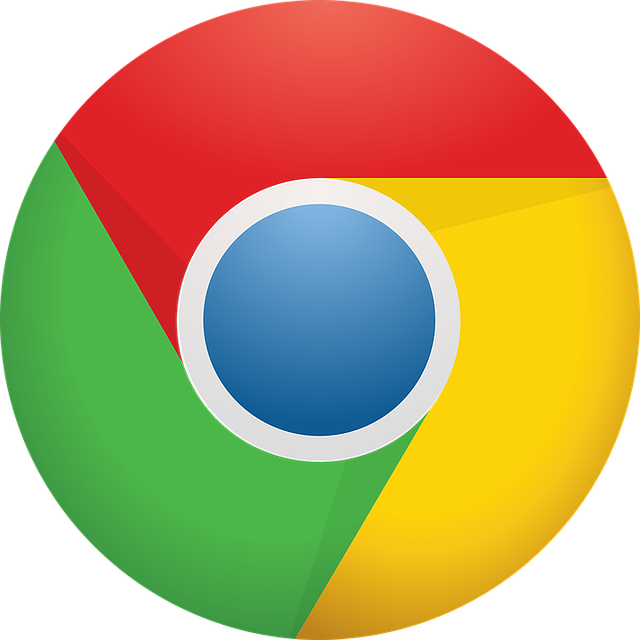 The best place to start your background check is through a search engine like Google.
However, you need to be highly specific to find the right information because a simple search encompasses anyone with the same name. Therefore, use quotation marks on your name and include any information specific to you, like your place of work or address.
So, what you key in would be something like "John Smith" Unilever or you could use site-specific searches like site:linkedin.com "John Smith" for a more targeted search.
The results you will receive include:
Your social media profiles

Platforms you've joined

Contributions you've made to online forums

Your website, if you have one

Your address and phone number

Photos you've uploaded to the internet
Social Media Background Check
Although social media information isn't highly reliable, 90% of employers perform a social media investigation on potential employees. So, you should check your social media platforms to make sure that you're portraying the right image.
The most commonly used platforms for background checks in Canada include Facebook, LinkedIn, Twitter, and Instagram.
Source: Unsplash by Glen Carrie
Facebook
The process involves examining your photos, timeline posts, and comments within the groups you've joined. Therefore, it is advisable to remove any instances of embarrassing comments and pictures from your profile, especially if you anticipate pre-employment background screenings.
Also, think about setting your profile to private to limit the information someone can find about you.
LinkedIn
LinkedIn is a more professional platform. As such, a background check through the site encompasses your work and education history.
So, you should ensure that a background check performed on your account shows a winning profile featuring:
A professionally captured photo or one that at least takes a professional form

A professional title that reflects your current role

A bio that briefly showcases your skills, expertise, experience, and education

Your work experience, where you list past jobs that are closely related to your title

Your education history, including any professional certifications you've received outside of school-based training in Canada
Most importantly, a background check on your LinkedIn profile should show that your work and education records match what you provided on your resume. So, make sure to correct any discrepancies.
Instagram
Instagram provides an excellent platform for expressing your personal interests and hobbies. It allows you to share photos and posts that reflect your personality. It's important to be mindful that individuals, including potential employers, may review your profile as part of their assessment. To present a positive image, ensure that all your content is appropriate and respectful. By maintaining a private account, you have control over who can access your information, providing an added layer of privacy during any evaluation.
Twitter
Lastly, Twitter is the platform where your personality can really shine. This is relevant because business owners often want to review your personality and temperament during the pre-employment background check. So, a hiring manager may want to check whether you can be respectful in a conversation-based platform.
Over the past few years, many people have lost their jobs following an investigation over racist and derogatory tweets. To avoid the same fate, keenly review your Twitter profile and delete any posts that may seem derogatory or discriminatory so you can land your dream job.
You should also check your retweets to see if they're appropriate. And whenever you jump into opinionated discussions, make your points respectfully.
Tip 3: Conduct a Credit Check
An employer may be interested in your credit report if you're applying for a money-related position. When conducting checks on your credit report, employers want to know if you have:
A history of late payments, which could mean you're not responsible or organized.

Excess debt, indicating financial distress. This could indicate a greater likelihood of committing fraud or stealing from the company.
How well you handle your finances can mean landing a cash-related position or not. So, check your credit information with Equifax or TransUnion Canada for free to see if you have a healthy credit report.
That way, you can confidently clarify any instances of nonpayment by an employer during a pre-employment background check.
Bonus Tip: Conduct A Criminal Record Check (Not Free)
There are two different criminal records checks you can conduct on yourself:
Certified Criminal Record Check
The RCMP database is a great resource for a certified criminal record check at a Sector Check
Before working with the vulnerable sector, check online police records to verify if there is any information on your criminal background. You can access local police databases using the Canadian Police Information Center (CPIC). The CPIC allows you to verify your criminal background using your name and date of birth.
The police check will show a clear criminal background record if you have no past run-ins with the law. However, if you have a criminal record in Canada, you can apply for a record suspension to seal it.
Sealing a criminal record only removes it from the public domain – this does not permanently erase it. Nonetheless, a sealed record helps you remove the restrictions associated with having a criminal background.
How to Check a Criminal Record in Canada
When seeking employment or volunteer opportunities in Canada, you may need to perform a background check to know what information potential employers have access to.
Experience the power of instant knowledge with Instant Record Check. Streamline your hiring process and gain peace of mind with our swift and reliable criminal record checks. Our advanced technology and extensive database allow you to access comprehensive information in seconds. As an employer, make informed decisions and ensure the safety of your organization with our detailed reports on felony convictions, misdemeanor offenses, and more. Order your Criminal Record Check today!
Featured Image: Rawpixel